Additional 10% Off On Sale Price + Free Shipping. Use Coupon Code SPRING - Sale Ends Tonight!
Globe Chair - Blue
33% OFF
Globe Chair - Blue
Eliminate The Guessing Game
FREE SHIPPING
Enjoy Free Shipping On All Orders
PRODUCT FINANCING
Buy the Perfect Piece Now and Pay Over Time.
SHOP CONFIDENTLY
30 Day Returns With No Restocking Fees
Additional Information
The Globe Chair was designed by a Finnish furniture designer in 1963. It still looks breathtakingly modern more than half a century later.
The globe chair is famous for its unconventional shape. It creates a space that separates you from the outside world. It is both a chair and its own little world.
A gloss white fiberglass shell on a swivel steel base with a woven cotton upholstered interior. Loose seat cushion to match, velvet floor protector beneath.
The chair can fit through any door that is at least 27" wide.
Free Insured Shipping: We protect shoppers against lost, stolen, or damaged packages. All our shipments are insured, If an insured package does not reach its destination, or if it is damaged when it's delivered, then Modholic will ship a replacement or issue a full refund once necessary evidence is provided.
Product Dimensions: 52"H x 42"W x 43.5"D in
Actual Weight: 110 lbs

Swivel Mechanism: Yes
Upholstery Material: Cotton (Fade-resistant & Commercial Grade)

Shell Material: Fiberglass (Chip & Scratch Resistant)

Foot Material: Stainless Steel

Assembly: Light assembly required. (Video instructions will be provided)

Hardware & Tools Included:

Yes

Warranty:

1 Year
What You Need To Know?
You are sure to find Globe Chairs elsewhere on the market but don't be fooled by the look! Our globe chairs have subtle yet clever details that really add to their quality and value, meaning our chairs are stronger, better performing and more durable than many others on the market.
Special Order Upholstery
Red, Black & White are available to ship next day. We also take custom orders if you are looking for a specific color. All of our upholstery fabric swatches are complimentary and ship free of charge. You can contact customer support to check the available color options.
Machine Washable Cushions
High-quality, family-friendly fabrics are as durable as they are beautiful – and feel as great as they look. Easier to clean, fade- and abrasion-resistant premium cotton fabric. Easy to spot clean and/or machine washable
Early Reviewer Program
The Early Reviewer Program encourages customers who have already purchased a product to share their authentic experience about that product. Customer's depend on reviews to learn more about products, and this program helps to acquire early reviews on products that have few or no reviews, helping other customer's make smarter buying decisions. Customers who have purchased a product participating in the Early Reviewer Program may be asked to write a review and those customers who submit a review within the offer period will receive a small reward (e.g. a $5-$50 refund) for helping future shoppers.
Customer Reviews
Customer Reviews
Write a Review
Ask a Question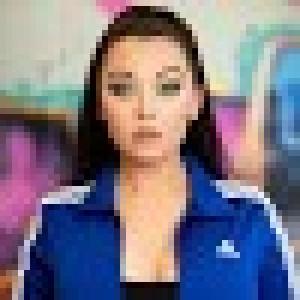 LL
03/21/2022
Lynsey L.

United States
I recommend this product
Absolutely love it!!!!!!! Heavy + Sturdy
The base is very well made. Giving it 5 stars for appearance as I plan on using this is a display chair vs. actually using daily. As a display chair, I would buy another in a heartbeat. This is actually my second purchase! =)
03/18/2022
Quran H.

United States
I recommend this product
Very premium
Unlike any chair I've sat in. Rotation is buttery smooth. Looks even better in person.
I recommend this product
You are going to love this chair.
First the price. Yeah it's worth it. The sitting is extremely comfortable. Im 5'9 and I fit perfectly. My wife is 5'4 and she snuggles up with our dog when she removes the cushions. It barely fits thru doors but it does. At least in old apartments in Chicago. I would recommend also love if it was sold with a little foot stool. I love to come home from work and sit here while having a cocktail.
07/20/2021
Daniel p.

United States
I recommend this product
It is as shown here
let's be frank, it is not common buy, and I am sure many of you have apprehensions... It fits my very small living room in my very small New York City apartment, it made it up 5 flights of stairs, through a standard door opening, etc. I love it, it's more than a chair, it's a playful thing that reminds me to enjoy my days. I got the white exterior/grey interior, the upholstery is very good, materials are good, the finish is good, there's nothing wrong with it. The price is fantastic, the customer support, if not very fast, is at least very good (I had an issue with the chair, it was resolved by CS). It is a classic that does not go out of style. I would recommend it. One thing: you need to think about an foot stool or a small ottoman to go with it, it is much rosier to lounge in it with your feet up.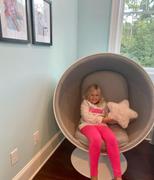 05/25/2021
Hoffman

United States
04/16/2021
Anne Y.

United States
I recommend this product
Grey Globe Chair
The chair is exactly what my daughter was looking for at a great price, thank you! It arrived before the estimated time as well. I was worried since it took a little while to ship. However, all is...great!!!
03/06/2021
Sherry J.

United States
I recommend this product
Love our Globe Chair
Absolutely love our new Globe chair. Great quality and looks sharpe. Modholic made the whole experience easy. The Customer Service folks were extremely polite and helpful. We will definitely order again soon!
01/05/2021
Amanda B.

United States
I recommend this product
WOW!!
It did take some time for delivery, but it was well worth it! I love my new blue globe chair! The delivery crew were incredibly helpful! The chair came in perfect condition! I couldn't be happier! Thank you!! Beware though! If you are the one guiding the chair into the base, wash your hands after! It's greased up for a reason. Lol
09/18/2020
Kevin C.

United States
I recommend this product
George Jetson approved!
I'm in love and obsessed with my white Globe Chairs. So gorgeous. So futuristic. So minimalist. Wish I could give them 10 stars instead of just 5! I'm 5'10", 185 lbs and I'm super comfy in them. Modholic's customer service is also 10 stars. This was my first time shopping with you and it was an amazing experience from start to finish. Thank you!!!
05/26/2020
Larry H.

United States
I recommend this product
globe chair review
Love this chair. This chair is perfect for a little get away. I am 5 foot 9 inches and I have no problems fitting in the chair. Its very comfortable. Modholic is a great shopping experience
05/25/2020
Larry H.

United States
I recommend this product
globe chair review
Just wanted to let you know that I am extremely happy with my globe chair. The quality of this chair is excellent. Materials are nice. Packed very well. The box with little damages, but so well packed inside. No damage. Thank you very much! I couldn't be happier!!
03/21/2020
David S.

United States
Great chair
This is a classy chair, well made, very well packaged, really satisfying. Great value, should last a long time.
02/05/2020
Thomas S.

United States
Grandson's Chair
My grandson and others love and enjoy the chairs.
02/05/2020
Paul K.

United States
Pod Cahir
This is a fantastic item. Every kid should have a chair like this! Nice quality. The back cushion doesn't stay in place well, so we had to add a bit of velcro to it, which seems to help. Other than that, the chair has been wonderful.
12/17/2019
Steven N.

United States