Additional 10% Off On Sale Price + Free Shipping. Use Coupon Code SPRING - Sale Ends Tonight!
Eiffel Rocker Chair
33% OFF
Eiffel Rocker Chair
FREE SHIPPING
Enjoy Free Shipping On All Orders
PRODUCT FINANCING
Buy the Perfect Piece Now and Pay Over Time.
SHOP CONFIDENTLY
30 Day Returns With No Restocking Fees
Additional Information
Have you ever looked at an empty corner in your home and longed for it to be filled with something but you just can't think of what? If you already have a bookcase in one corner and a lamp in the other, just imagine how good our stylish Eiffel Rocking Chair would look filling the space. A contemporary twist on an old rocking chair, this designer seat would look great in a variety of different rooms in your home, adding a modern flair to a once lonely and unused space!
Our Eiffel Rocking Chairs are great as occasional chairs. They would look lovely in the corner of a nursery, child's bedroom, or adult's bedroom. Perhaps you could place them in a playroom or tv area. This makes the chairs incredibly versatile and very suited to family homes.
Product Dimensions:

27.1"H x 23.6"W x 24.8"D

in

Weight: 25 lbs

Seat Height:

15.74"

in

Material: ABS, Chrome Steel, Ash Wood

Weight Capacity: 400 lbs
Assembly: Light assembly required

Hardware & Tools Included:

Yes

Warranty:

1 Year
What You Need To Know?
You are sure to find Eiffel Rocking Chairs elsewhere on the market but don't be fooled by the look! Our Eiffel chairs have subtle yet clever details that really add to their quality and value, meaning our chairs are stronger, better performing and more durable than many others on the market.
Trade in that old-fashioned rocking chair
The legs of this rocking chair are made from solid steel, while the shapely curved base is made from solid beech wood. This is a beneficial choice of materials as they are both extremely strong and durable. They are also two well-matched finishes, as the steel adds a modern spin to the traditional look of the beech wood.
Strength, Style & Durability
The seat and arms of this Eiffel Rocking Chair are made from Polypropylene, giving the chair a wipe clean and durable finish. This means the chair won't show up as many grubby fingerprints, making them ideal around messy kids and teenagers!
Early Reviewer Program
The Early Reviewer Program encourages customers who have already purchased a product to share their authentic experience about that product. Customer's depend on reviews to learn more about products, and this program helps to acquire early reviews on products that have few or no reviews, helping other customer's make smarter buying decisions. Customers who have purchased a product participating in the Early Reviewer Program may be asked to write a review and those customers who submit a review within the offer period will receive a small reward (e.g. a $5-$50 refund) for helping future shoppers.
Customer Reviews
Customer Reviews
Write a Review
Ask a Question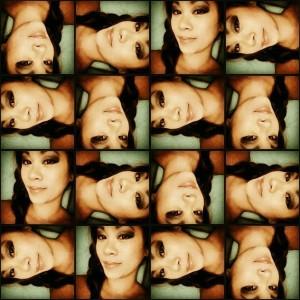 GE
02/05/2022
Gayle E.

United States
I recommend this product
Cute
Shipping was pretty terrible. The box arrived in complete shambles, barely hanging on, with the top flapping in the wind and the side gaping open. Luckily the product was not damaged and no pieces were lost. The chair itself is visually appealing If you like that MCM style. I like it because it is small and fits in my small Manhattan apartment. I didn't want the big glider for when the baby comes. It's not terribly comfortable, it is a plastic chair after all, but I'm getting a sheepskin to put on it. Didn't come with instructions, but I went back to the original listing on the site and there is a video of how to assemble it, which is pretty easy. It's a simple rocking chair and does the job. As other reviews say, just be aware that it is a smaller size chair, and it is low to the ground. I am 5'3 and 140lbs, but 15 weeks pregnant (125lbs pre Prego). The chair fits me perfectly. I can see how taller or larger people are not happy with this chair.
01/14/2021
Theresa C.

United States
I recommend this product
Eiffel Rocker
Love the Rocking Chair. Its comfy & looks great in the bedroom
12/30/2020
Julia P.

United States
I recommend this product
Happy with customer service
Customer Service person knew his stuff and was very helpful and accomodating.
07/14/2020
fred *.

United States
I recommend this product
better than Amazon
$20 cheaper than Amazon,, and actually seems like they are REAL people doing the customer service
07/07/2020
Juana D.

United States
I recommend this product
Eiffel Rocker
I loved my rocker it is very cute & feels sturdy. The reason I gave it 4 stars is because it is very small. This chair is not for someone with a big body.
07/03/2020
Alexa S.

United States
I recommend this product
Love!
Easy for my husband to assemble. So stylish, comfortable, and adds a great modern touch to my sons nursery. Absolute love it. Very quick shipping too! Only issue, didnt come with directions.
06/11/2020
Susan S.

United States
I recommend this product
Fun Chair
Easy to put together.
05/15/2020
Nicholas S.

United States
I recommend this product
Pretttttty good
Comfortable and pretty sturdy.
05/11/2020
Michael P.

United States
I recommend this product
Very appealing
Very good, great price, fast shipping, great communication.
04/13/2020
Isadora S.

United States
I recommend this product
Good choice!
Beautiful design and comfortable chair. Exactly what I was lookin for.
03/25/2020
jared r.

United States
Modholic Review
Quick delivery. Items were well made. I have purchased other classic mid century pieces before from other companies and they were not constructed very well.
02/13/2020
Terre R.

United States
Great chair
Needed a small inexpensive rocking chair for the nursery. Very nice looking, easy to assemble. I put a sheepskin pad on it and it's perfect!
03/27/2019
Michelle

United States
Great value!
This chair is fantastic at this low price. I'm 5'4 and find the seat height super comfortable. It's very modern, easy to clean, and looks perfect with the white furniture in our nursery. Great value!
03/27/2019
Raquel

United States
Love this chair
Love it! Great style on a budget. Easy to put together. Comfortable.It feels sturdy and I can rock really hard in it without feeling like I'll topple over backwards. So happy we got this!
03/27/2019
Stinky

United States
Really trendy look
Really trendy look. Love rocking on it. Goes great with my gray floor. This chair fits me and is so comfortable.