Additional 10% Off On Sale Price + Free Shipping. Use Coupon Code SPRING - Sale Ends Tonight!
Alpha Egg Chair & Ottoman
33% OFF
Alpha Egg Chair & Ottoman
FREE SHIPPING
Enjoy Free Shipping On All Orders
PRODUCT FINANCING
Buy the Perfect Piece Now and Pay Over Time.
SHOP CONFIDENTLY
30 Day Returns With No Restocking Fees
Additional Information
The unconventional shape and construction of the Alpha Egg Chair make it perfect for sound isolation, and a cozy quiet area to sit and read. Its chamber-like shape and upholstered interior cancel out most outside noise, providing a unique environment for meditation, relaxation, or just getting away from it all.
Alpha egg chair features a glossy chip & scratch-resistant fiberglass shell upholstered with premium cashmere wool. The chair swivels on a glossy white lacquered metal-reinforced fiberglass base. Want to get away from the world with a book, a tablet, or just your own company? The Alpha chair is a good place to go.
Chair Dimensions: 52"H x 38"W x 40"D

in

Ottoman Dimensions: 14"L x 21"W x 14.5"H

in

Inside Height: 37"H

in

Seat Width: 21.3"W

in

Total Weight: 100 lbs
Ottoman Included: Yes

360° Swivel Mechanism: Yes
Material: Glossy Fiberglass Shell, Cashmere Wool

Minimum Door Width: 27"W Doorway is needed

Assembly Required: Yes

Hardware & Tools Included:

Yes

Warranty: 1 Year

TAKE A BREAK!
Make Breakout Areas more fun to increase employee productivity and happiness levels. Employees can escape from workloads for short periods of time relaxing in the pod chairs.
There is currently a trend in companies introducing breakout areas into their offices, and many studies have proven that happy workers are more productive!. Therefore you might just want to think about including these fun chairs in the breakout area in your office.
Early Reviewer Program
The Early Reviewer Program encourages customers who have already purchased a product to share their authentic experience about that product. Customer's depend on reviews to learn more about products, and this program helps to acquire early reviews on products that have few or no reviews, helping other customer's make smarter buying decisions. Customers who have purchased a product participating in the Early Reviewer Program may be asked to write a review and those customers who submit a review within the offer period will receive a small reward (e.g. a $5-$50 refund) for helping future shoppers.
Customer Reviews
Customer Reviews
Write a Review
Ask a Question
05/09/2022
Chester O.

United States
I recommend this product
I love my egg chair
This chair is great. When I sit in it all background noise goes away. I also love how futuristic it looks.
04/27/2022
Bryan

United States
I recommend this product
Crowd-pleaser
Family and Friends love sitting in this! It's the first thing everyone sees in the room. They instantly take a seat and ask to take a photo in it. Great for entertaining kids! The chair was admittedly difficult to get in place. It's an awkward shape and hard to get a grasp on while carrying. We also had to muscle the base onto the main seat. The good news is that it's very sturdy and can take a little abuse. If you're thinking about making the purchase just do it!!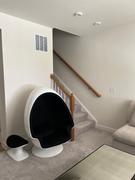 03/05/2022
Alan P.

United States
I recommend this product
A dream chair
I have wanted one of these egg chairs for a long time, and am not disappointed. A thing of beauty and an oasis of calm. Fast delivery, excellent service.
09/16/2021
Zach Z.

United States
I recommend this product
AMZING I LOVE CHAIR
CHAIRS ARE MY FAVORITE AND THIS CHAIR WOOHOOO LOVE IT JUST LOVE THIS CHAIR AYAYAYAYAY CHAIRS ARE AMAZING!
08/13/2021
RORY J.

United States
I recommend this product
My Mom
My mom worked 4 the original company and she would take us to work with her during the summer the owner was Lee maggs Lee chair and Lee west
06/22/2021
Travis M.

United States
I recommend this product
Alpha egg chair!
Just got it and I love it!! Excuse my picture but I'm leaving my chair wrapped and unassembled until I move into my apartment! Quality of everything is top notch and the ottoman is the cherry on top. Fast shipping and delivery. Thank u modholic team for making this chair a reality within my budget!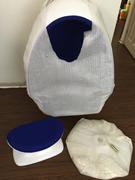 06/14/2021
Dogman

United States
I recommend this product
My chair
Just got my chair today and I just love it
12/25/2020
RP

United States
I recommend this product
Great chair
Excellent chair. I just got the Alpha Egg chair with ottoman. Ordering was easy; delivery was fast (came less than a week). The chair itself is great. Assembly was challenging without instructions so I called customer service and they helped me. Seems well made and really gives a sense of quiet. I am 5'11" about 185 lbs and it feels sturdy and well-built. Really nice modern piece if furniture. If you are smaller stature, you definitely need someone to help you assemble and move the chair. Overall very happy with experience and the chair
12/17/2020
Card o.

United States
I recommend this product
therapy
We unfortunately have not been able to un package and use, but we are excited to have our youth try them out once our therapeutic room is complete.
09/29/2020
Michael N.

United States
I recommend this product
Can't wait to receive it, haven't been able to focus on reading or meditation without a proper setup
Looks phenomenal to me. I want to put it in the middle of the kitchen, the girlfriend isn't happy about the placement, but I'll get to spend more time with her and I'll be able to better focus. Solves two problems at once.
03/25/2020
Erica E.

United States
Love It!
I have always wanted one of these! It arrived quickly and in perfect condition (very well packed!); it looks to be very good quality. No assembly instructions included, but the nice Chat person very helpfully linked me a video and it only took a few minutes to set it up. Also had a couple of good experiences with customer service when I was worried it wouldn't ship due to nonessential businesses closing. Thanks!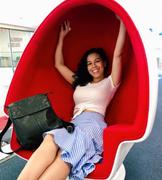 03/25/2020
Norma A.

United States
Tangram Interiors
Our company purchased the Alpha chairs a year ago and client was very happy with their purchase. These turned around extremely quick for us. We purchased more and customer service was easy to work with and helpful on this purchase - Thank you again
03/23/2020
Caleb G.

United States
Very impressed with this company.
I am a 5th grade teacher in Minnesota and I bought two of the Alpha Egg Chairs for my classroom reading center. My students absolutely love reading in them. It is exciting to see the passion students have for reading! The Alpha Egg Chairs also cancel out most of the sound from the classroom which means students are reading in a quiet environment without any outside distractions. I worked with Mike at Modholic and he had outstanding customer service. I was very impressed with this company. The photo is one of my students reading a book at the reading center.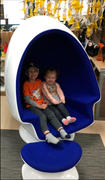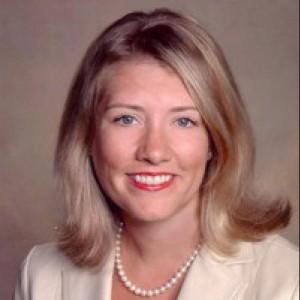 LW
02/12/2020
Laura W.

United States
Cool looking and functional privacy in a chair
Better than expected!
11/26/2019
Celina A.

United States
Alpha Egg Chair
Amazing! Very comfortable. Mike, the rep who assisted me made the process easy.